With the Beatification of Alvaro del Portillo Approaching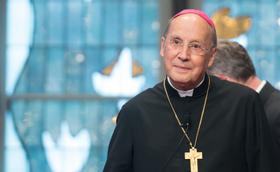 "You can be saints in your ordinary lives just by doing God's will daily" (article by Catholic News, from Singapore)
EWTN will provide a live broadcast of the beatification Mass of Alvaro del Portillo on Saturday, September 27.
Indianapolis Colts rookie linebacker Daniel Adongo says that the spiritual and human values he learned at Strathmore School in Kenya have helped him...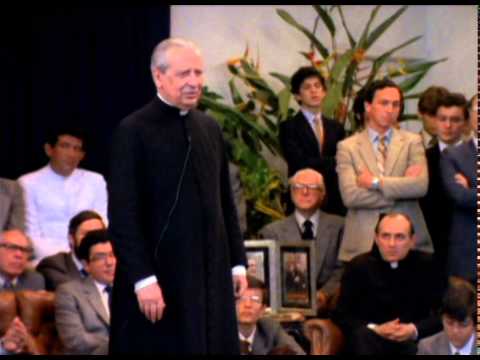 In a get-together filmed in Bogota, Colombia in 1983, Bishop Alvaro del Portillo insisted that we Christians have to be always young, with a...
Some advice for those planning to attend the beatification of Alvaro del Portillo on September 27 in Madrid.
Angelique Ferrali is a Cooperator of Opus Dei who lives in Switzerland and teaches tennis. She recalls a Mass celebrated by Don Alvaro when she was a...
"Taste in your heart the need our world has to receive the graces of the Cross," Bishop Alvaro del Portillo tells us in a letter from September 1988.
"Our Lady guides us to the shortest and surest path to always obtain God's mercy," the Prelate assures us, echoing the advice of Saint Josemaria and...
John F. Coverdale, author of "Saxum: The Life of Alvaro del Portillo," was interviewed on EWTN's program "Bookmark." Watch the full interview here.
Interior life is strengthened by a daily struggle in your practices of piety, which you should fulfil - or rather which you should live - lovingly, for the path we travel as children of God is a path of Love. (The Forge, 83)
I have distinguished as it were four stages in our effort to identify ourselves with Christ: seeking him, finding him, getting to know him, loving him. It may seem clear to you that you are only at the first stage. Seek him then, hungrily; seek him within yourselves with all your strength. If you act with determination, I am ready to guarantee that you have already found him, and have begun to get to know him and to love him, and to hold your conversation in heaven [1].
Try to commit...